Carlos Gimenez: 'I'd break The Fair's lease if FIU pays'
Posted by Admin on Feb 11, 2016 | 0 comments
As expected and reported in Political Cortadito previously, we are still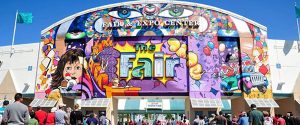 nowhere near a deal for FIU to expand onto the grounds currently occupied by the Dade County Youth Fair and Expo.
Miami-Dade Mayor Carlos Gimenez finally admitted Wednesday that talks have led nowhere and that The Fair doesn't have to budge because it has an upper hand, using a poker analogy with the Miami Herald editorial board: The Fair is holding a royal flush; the county has a card short of a low straight.
Lost in the ensuing laughter, the follow up questions that were never asked is why is the mayor playing poker with The Fair to begin with? Has there been bluffing involved? What are the stakes? And shouldn't the county already have folded? Is this really the best use of our mayor's time and energies? What would breaking the lease, as he also suggested he might do, say to other entities looking to do business with the county?

Read related story: FIU's bully battle vs Youth Fair keeps costing us plenty
Because at the same time as Gimenez admitted a deadlock, he also admitted two other things that should be sorta outrageous.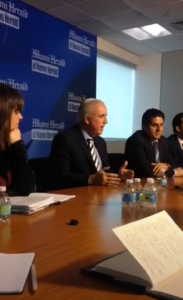 The first is that he is going to continue to waste our county time and resources to work on a solution that he says can't be had that would work for both FIU and The Fair, which would need to get an equal or better location able to accommodate 24,000 cars.
"I am actively trying to find a location, an alternative, uh, you know, half way, acres, you can co-mlocate, all that," Gimenez said in an often rambling half hour interview broadcast on Periscope that ran the gamut from CRAs and the Frost Museum bailout to regulations for Uber and the Liberty Square redevelopment.
The second thing is that he is willing and ready, mind you, to break the lease and evict the Fair even though they have "an incredibly sweet deal" of a rock solid contract that is legally binding through 2085 and they are, well, holding all the cards. He just doesn't want to have to pay the financial consequences.
Isn't that like saying you're willing to steal something as long as you aren't caught and charged?
Read related story: Mayor to meet with FIU and Youth Fair over standoff
Gimenez has said FIU would have to provide a legal guarantee that they would pay any costs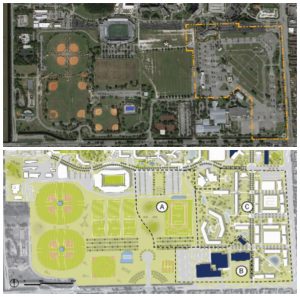 associated with a lawsuit.
"What I'm saying is that if you want us to do that, then somebody is going to have to pay if there is a relocation cost, someone is going to have to pay if there is a judgement against Miami Dade," Gimenez said, flanked by his entourage of county staffers — Budget Director Jennifer Moon, Communications Director and spin doctor Michael Hernandez and Chief of Staff Alex Ferro, as well as whoever was Periscoping.

The university president has already said that they can't do that.
They have $50 million committed — which would come out of state funds, by the way (read: our tax dollars) — to move the Fair and for the construction of
There's more. Please press this "continue reading" button to "turn the page."