The Florida Public Service Commission should change its name. Because it is of absolutely no service to the public.
This week, the PSC approved an $811-million robbery, er, we mean rate increase for poor,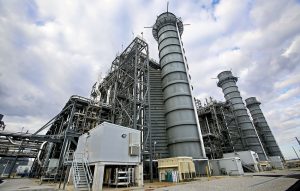 old Florida Power & Light over the next three years. The utility giant was looking at a measly $1.6 billion in projected revenue next year, according to quoted experts. That just wasn't enough for those greedy corporate monsters, who by the way got a $75.5 million rate increase approved in 2010 and both a $350 million and a $620 million rate hike in 2013. I guess we should consider ourselves lucky they didn't get the whole $1.3 billion in increases that they asked for this year.
The amount approved translates to an increase in profits to 10.55% for the giant utility and its shareholders and about $13 more a month for the average 1,000-kWh user by 2019. The average monthly consumption for the 8.9 million residential customers in Florida is about 1,141. Observes say the average bill of $132 a month will go to $147 or so by 2019. Half of that increase will be seen in the bills that arrive in January (about $7 for the 1,000-kWh user).
Not only did the five-member PSC approve this, it did so unanimously and with no discussion of the objections raised by others, like the Sierra Club, which argued that the expansion of natural gas hurst the environment, and AARP. which argued the return on equity for investors was too high and called instead for a $300 million rate decrease for residential customers. Both organizations delived thousands of petitions and comments from Florida residents urging the PSC to deny the increase.
Other critics said the ruling flies in the face of the FP&L-backed amendment rejected by Florida voters Nov. 8 which would have limited consumer's ability to use solar energy. The voters have spoken and we have said that we want solar energy alternatives. We don't want FP&L to build two dozen new natural gas plants that we don't even need.
It's amazing that they would not even discuss how this ruling aligns with the stated desire of voters. Aren't they the Public Service Commission? Key word: Public.
But while the AARP and Sierra Club fight our battles, where are our esteemed electeds? Why weren't they at the PSC hearings advocating against this? How come none of the county lobbyists paid with taxpayer dollars were in Tallahassee urging the PSC to reject the rate increase? Why is it that the AARP, which seems to be doing all the heavy lifting in this fight, is the one calling for regulatory reform?
Where are our esteemed electeds?
Newly-minted Sen. Jose Javier Rodriguez, who in November beat incumbent Sen. Miguel Diaz de la Portilla — who, ironically, works for FP&L as a lobbyist — is the first to cry foul, calling the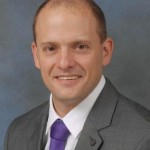 rate "disappointing" — an understatement when he could have said it was highway robbery — and calling it "further evidence of the need for reform in Florida away from a monopoly system overly controlled by a small handful of giant utilities."
I'll say.
"That's bad for the consumers, bad for the market, bad for the environment and ultimately bad for our democracy," J-Rod added in his statement.
But from the rest? Nada. Silence.
But even though I suspect other Democrats who have spoken against the rate increase — Pinecrest Mayor Cindy Lerner, Miami-Dade Commissioner Daniella Levine Cava — might make statements of their own, J-Rod is a lone Democrat voice in a field of Tallahassee Republicans who have long defended FP&L's hold over us.
Maybe what we need is a Democrat at the PSC. Under former Congressman Joe Garcia's watch — he was chairman of the PSC from 1991 to 2000 — FP&L lowered rates by $1 billion, the single largest energy rate cut in Florida's history.
read more