In the contest for State House District 116, the lesser financed, lesser known, lesser backed candidate not only won, but won with a 10-point spread.
And Republican Daniel Anthony Perez, a nobody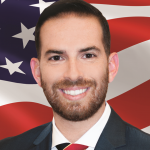 from nowhere running for his first time, can basically celebrate becoming an elected today because everybody knows that whoever won this primary will win the general against that poser "Democrat" that the party propped up (more on that again later).
Perez got 55% to Jose Mallea's 45%, despite the latter being an establishment darling with a little more money and ties to Sen. Marco Rubio and former Gov. Jeb Bush, both of whom he worked for as an aide, in the race to replace Jose Felix "Pepi" Diaz, who resigned from the House to run for the Senate and won his own GOP primary Tuesday. Both Bush and former House Speaker Will Weatherford endorsed him, but not Marco, even though Mallea maybe tried to make it look like the one-time presidential hopeful backed him in one of his mailers.
How did Perez — who was endorsed by State Rep. Carlos Trujillo — pull ahead? By working harder, he said.
Read related story: Cuba engagement photos become issue in GOP 116 primary
"We won this election by knocking on more than 7,000 doors," Perez wrote to Ladra in a text message late Tuesday. "My family and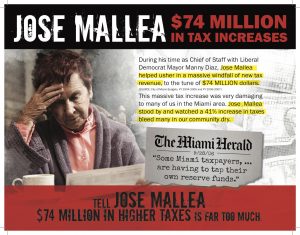 friends were a huge part. Every day for four months. this election came down to personal relationships with residents of District 116."
It proably wasn't by spending more money, because they were both about equal. According to the campaign reports filed this month, Perez had raised $168,000 — about half of it in the last six weeks — to Mallea's $245,000, which includes a last minute loan to himself of $24,000. Of course, Perez had help from the Conservatives for Truth political action committee (connected to House Speaker Richard Corcoran and future Speaker Jose Oliva) that spent at least $40,000 on mailers attacking Mallea, who was also an aide to former Miami Mayor Manny Diaz, a high profile Democrat, about tax increases during his tenure at the city.
And I don't think it was the Cuba thing.
Mallea blasted Perez, and rightfully so, in mail and on video for having gone to Havana for an engagement album photo shoot with his fiancee. Perez said it was to visit a sick uncle and Ladra doesn't know if she believes him. But it didn't matter anyway. That kind of attack is not going to resonate with voters when everyone knows someone who goes to Cuba or even has sent medicine and clothing there for relatives. It's just not as taboo anymore. And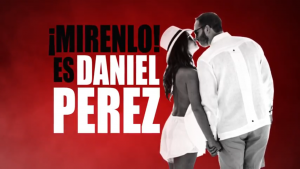 Mallea — who we later learned had Cuba ties of his own through a friend that's a Castro apologist — counted far too much on outrage that never materialized.
Maybe, however, it was the Cuban thing. You don't have to like it, and Ladra does not, but the whisper campaign that Mallea was not 100% Cuban (his mother is Ecuadorian) works with some older Cuban-American voters. And there are some 80,000 or so of them in this district. It works especially well when paired with his Castro apologist friend versus a cute cubanito named Danny Perez. It wasn't pretty, but Mallea opened the door. Perez might not have said he was the only real Cuban in the race if Mallea had not attacked his engagement photos and called them a betrayal to the Cuban people.
Read related story: Democrat recruit for House 116 was a Republican yesterday
Or maybe it was the Pepi Diaz coat tails thing. Both Perez and Diaz share some political consultants (Steve Marin and David "Dis" Custin) and many lawns in the district boast the same yard signs.
Mallea will live and learn from this and run again, mark Ladra's words. We have not seen the last of him.
But, for now, we fully expect Mallea to back Perez, not that he needs it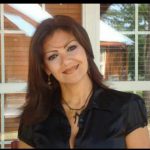 against Gabriela Mayaudon (right), a Broward woman who wants to be elected in Venezuela (more on that later) and wasn't registered to vote when the Democratic Party first recruited her to run for this seat.
Again, Perez won not just the primary Tuesday, but the general as well. Congratulations State Representative.
Now, about open primaries…
read more