The Cortadito calendar is back in time for May.
Yes, we missed the last couple of weeks in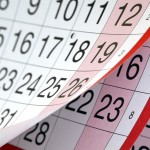 April but, other than the Gables runoff, nothing important was happening. Ladra needed some time off.
This week, we resume with a few meetings and candidate events. But there must be more going on.
Please make it easier for me and send me information about your government meetings, candidate forums and political protests to edevalle@gmail.com and they'll keep — or start — appearing in the Cortadito Calendar.
TUESDAY — May 2
8:30 a.m. –The Tuesday Morning Breakfast Club seems to be going through the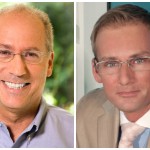 candidates for this year's elections as speakers. After having gotten every candidate declared so far for the Group 2 commission seat, the attention has turned to the mayoral race. This Tuesday morning the cafe con leche bunch can hear from former State Sen. Dan Gelber, who filed to run for this seat earlier this year. Commissioner Michael Grieco, who filed last year, is going to speak next week. Former Mayor Matti Bower serves as moderator at the morning meetings, which are at Pueto Sagua Restaurant, 700 Collins Ave.
9:30 a.m. — Our Miami-Dade County Commission meets to consider several things, including $12.2 million in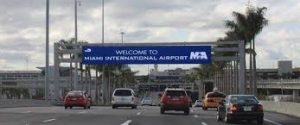 more water and sewer consent decree improvements,  a $37.5 million contract to Munilla Construction, pals of Mayor Carlos Gimenez, for upgrades to Councorse F at Miami International Airport. That's $37.5 million in upgrades. They will also talk about funding two new park and ride lots for busways, as they continue to stall the inevitable light rail, and the creation of new committees to advise the commission on new municipal incorporation efforts. It also looks like there's an amendment to the land use code to allow for a new "employment center planned area development" and a "retail entertainment district planned area development" which seem custom made for the American Dream megamall in Northwest Miami-Dade.
6:30 p.m. — There's a new mayor in Coral Gables, but who is going to be the mayor in North Miami? Voters can meet the candidates Tuesday evening as each of them present their vision for the future of the city. Mayor Smith Joseph has three challengers. Danielle Beauvais, an alternative medical consultant who ran for mayor before, middle school teacher Tyrone Hill, who ran for a council seat in 2001 and lost in the runoff, and retired doctor Hector Medina, who is well known in the community. District 2 Councilwoman Carol Keys is challenged by Ilyana Albarrán, founder of a research and consulting company. District 3 Councilman Philippe Bien-Aime has two challengers: former Councilman Jean Marcellus and security company owner Wancito Francius. The meeting at the Griffing Community Center, 12220 Griffing Blvd., should be over by 8 p.m. The election is May 9.
THURSDAY — May 4
6:30 p.m. — If you want to meet the man behind so

many presidents, including Donald Trump, and maybe buy one of his books, then this is the event for you. A Roger Stone book signing at The Club At Renaissance Gables, (the old Victor's Cafe), at 2340 Sw 32 Ave. The event is supposedly hosted by Trump volunteers but you know Stone is a master at promoting himself, not just candidates. Hurry up. Before he is detained for his part in Russiagate.
7 p.m. — Help plan the future of Palmetto Bay's park system. A public meeting on the city's master plan for parks and open spaces begins at 7 p.m. Thursday at Village Hall, 9705 E Hibiscus St.
read more