Community meetings in Miami Beach, Coral Gables
Posted by Admin on Feb 16, 2016 | 0 comments
Your voice apparently matters. There are several community meetings and charrettes going on in different municipalities asking for the public feedback on important issues or projects.
Anti-development commissioner hosts forum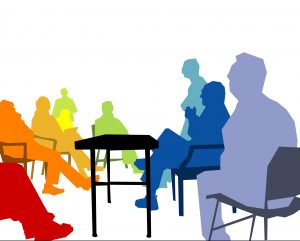 Coral Gables Commissioner Jeannett Slesnick is hosting a citizens' forum called "Cranes, codes and collaboration" to discuss the development booming all around the City Beautiful.
Slesnick, who ran on a reduced development campaign and was the sole dissenting vote against the controversial Paseo project on U.S. 1, mailed an invitation to Gables residents to join her from 6 to 8 p.m. at the Biltmore Hotel, 1200 Anastasia Ave., Thursday, Feb. 18, to talk about promoting smart development, reducing traffic and parking impacts and "advancing community benefits," which is shorthand for "what's in it for us."
You can RSVP to commissionrsvp@coralgables.com or call 305-460-5326 to get more information.
Pat Keon and FIU roll out sea level rise series
The other lady on the Coral Gables dais, Commissioner Patricia Keon, is partnering with FIU to offer a discussion sereries on sea level rise, which the city is trying to address with a community vulnerability assessment to identify our at-risk infrastructure and propose adaptation and mitigation strategies to deal with the projected effects.
As part of an effort to raise awareness among residents and business owners, the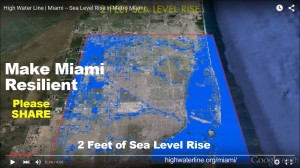 series will focus on potential future impacts, public policy implications, climate-responsive design of resistant built infrastructure and much more.
The once-a-month chats begin at 6 p.m. Tuesday, Feb. 16, at City Hall, 405 Biltmore Way, with Dr. Todd Crowl, director of FIU's Southeast Environmental Research Center, who will provide an overview of causes and local impacts of sea level rise.
In March, the series moves to the Coral Gables Museum on Aragon Aveue, where Dr. Ryan Stoa will discuss the public policy implications of sustainable development in Florida and in April public policy implications of sustainable development in Florida. In April, FIU students from different schools — architecture, engineering, computer sciences, biology, law and public health — will design resilient and sustainable infrastructure for the future.
And here you thought Coral Gables was all about old houses and canopied streets.
For more information, please visit www.coralgables.com/sustainability or call 305-460-5008.
North Beach charrette invites resident input 
The public has been invited to participate in a three-day charrette process for the future development of North Beach, where residents recently defeated a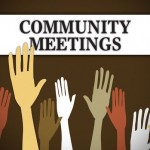 plan to upzone Ocean Terrace.
Through Wednesday, anytime between 10 a.m. and 6 p.m., residents can stop by the design studio at the Byron Carlyle Theatre, 500 71st Steet, to see the plans evolve and provide input. This is a unique opportunity to talk with the design team as ideas are developed.
Some of those early plans will be on display at an "open house from 5 to 7 p.m. Tuesday (tonight). Residents and interested parties will be able to review the community input, the draft plans and illustrations and give feedback.
On Thursday, the "work-in-progress presentation" is from 6 to 8:30 p.m. at the North Shore Youth Center, 501 72nd Street, where people can see all the work presented so far.