Doral: JC Bermudez vs Sandra Ruiz battle goes to ballot
Posted by Admin on May 5, 2016 | 0 comments
Finally, one of the infamous rivalries in Doral is going to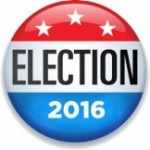 battle on the ballot: Former mayor J.C. Bermudez and Councilwoman Sandra Ruiz both want to be the mayor.
Bermudez announced last month — though he has been rumored to be mulling it over since a poll showed him blowing Boria out of the water last year. Ruiz, who is termed out, jumped in Thursday morning — like Ladra knew she would. She couldn't let this opportunity get away.
"I'm ready. I have this side of me that says 'Enough is enough,'" said Ruiz, who is termed out anyway. "There are some things I've been wanting to do. I've been asking a long time."
But her hands are tied by the administration and Mayor Luigi Boria.
"I have a different vision for the city," said Ruiz, who supported Councilman Pete Cabrera's run for mayor against Boria in 2012.
Read related story: Doral inquiry — a political, preemptive strike against JC Bermudez?
While Doral is not a strong mayor form of government, which means council members have the same vote, the mayor does set the agenda, leads the meetings and acts as chief administrator at City Hall.
"Whoever says it is the same thing has never been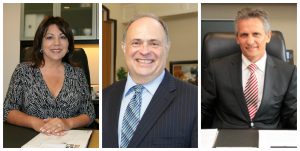 elected and walked in the heels of a council member," said Ruiz, who admitted to getting a little blow back already.
"Forget the fact of who is in it now. The seat itself is so important. You represent the city. You are able to go to other governmental agencies and represent Doral," she said, in a sideways dig to Boria, whose accented English and brash style are legend among 305 electeds.
"The current mayor hasn't transferred any of those responsibilities to me, knowing well that I have 14 years plus of experience," Ruiz told Ladra. "I don't think my experience has been put to the utmost use."
Boria is also running for re-election, but Ladra thinks this has already become a two man, er, I mean two person race. This is a longtime rivalry from when they served on the dais together. Ruiz, remember, led the charge to change the name of JC Bermudez Park to Doral Central Park.
Bermudez vs Ruiz is just such a natural conflict. Like Pepsi vs. Coke, the Dallas Cowboys vs. the Washington Redskins or the Yankees vs. the Mets, Marvel vs. DC, Burger King vs. McDonald's. Taylor Swift vs. Katy Perry, good vs. evil.
Ruiz casts herself as Perry. "I always seem to be the underdog," she said, though she has won every council seat she has sought. She only lost one election, for State House in 2010 and lost to Republican Jeanette Nunez (32 to 63 percent).
Maybe that is why the "excited" announcement of Ruiz's run came from the Miami-Dade Democratic Party?
"One of our top priorities at the local party is electing Democratic leaders to local office and we are excited that Councilwoman Ruiz is stepping up to run for Mayor of Doral," said Democratic Party Chair Senator Dwight Bullard, who has drawn Rep. Frank Artiles as a challenger to his re-election.
Read related story: David Rivera is baaaack — to his roots in State House race
"She is a true public servant and she has the party's full support," Bullard said.
In recent years, the Miami-Dade Democratic Party has focused on local elections in an effort to build the woeful bench it has and promote progressive local policy. They take at least partial credit for the 2014 victories of Miami-Dade Commissioner Daniella Levine Cava and South Miami Mayor Philip Stoddard and for the 2013 wins by Homestead Mayor Jeff Porter and Miami Beach Commissioner Micky Steinberg.
And this year, Dade Dems are working with the state party's new "Municipal Victory Project" to elect Democrats to local offices all over Florida.
"Although these races are nonpartisan, the candidates are not. We are already identifying key local races in 2017 and 2018 where we want to make an impact," said Miami-Dade Democratic Party Executive Director Juan Cuba.
The statement called Ruiz a "longtime Democratic leader" and noted that she was a founding member of the city and the first woman elected to the council. "She is a small business owner, a community leader, and an outspoken champion for the rights and needs of the residents," it said.
Democrats hold a slight edge in Doral. Not because they outnumber Republicans by a little (with 29.6% registered Democrats to 24.3% registered Republicans) but because the independents or NPAs, who outnumber both, tend to vote Democratic. Especially in presidential elections.
While Obama won Doral easily in 2008 and 2012, the big question is how will Donald Trump's presumptive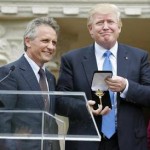 nomination affect the turnout? After all, he is a business force to be reckoned with in Doral.
At the very least, Ruiz expects Boria and Bermudez to behave better than the presidential hopeful whose resort is in Doral and who has a key to the city.
"I'm hoping the two men are professional in how they handle the race. I know I will be."
Somehow, Ladra doesn't think this will be the example of a civil political contest.