FL26: Joe Garcia goes from zero to hero in 60 seconds
Posted by Admin on Feb 22, 2016 | 0 comments
Poor Annette Taddeo. She must be pulling her hair out and/or crying her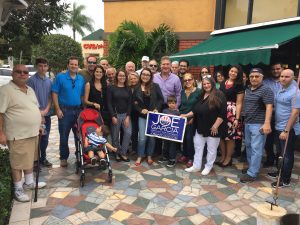 eyes out.
Former Congressman Joe Garcia jumped into the race less than three weeks ago and already he looks like the front runner.
First, he releases an internal poll that shows him with a double digit lead over his one-time BFF. Okay, it's an internal poll. But Ladra believes it. Number one, it's what made him jump into the race (conducted two weeks earlier). And, number 2, no surprise that people still don't like Annette. They've had practice at it and voted against her three times already.
And Saturday, Garcia hit the ground running with a bigger and seemingly better organized operation than Taddeo, who has been campaigning for his old seat for nearly a year.
Garcia dampened Taddeo's mad desire to be an elected something or other when he announced Feb. 3 that he did, after all, intend to run for the seat he lost two years ago to U.S. Rep. Carlos Curbelo in an off-year election clouded with headlines about absentee ballot fraud.  This year's Hillary-topped ballot could be enough to help voters forget that his chief of staff and onetime campaign manager was sentenced to 90 days for absentee ballot fraud.
Read related story: Musical seats game on as Joe Garcia jumps into FL26 race
And he's already gotten to work. Garcia kicked off his first "Cafecito with Joe" door-to-door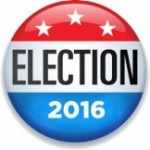 neighborhood event Saturday with more than 20 supporters at Ankarr Pastries on Kendall Drive. Garcia talked immigration, a higher minimum wage, making college more affordable and fighting the big, bad Republicans who want to repeal Obamacare, defund Planned Parenthood and oppose the President's right to select a new Supreme Court Justice.
After cafecitos, Garcia and his supporters knocked on voters' doors, as he posted on his twitter feed.
"Today, we showed what we can do when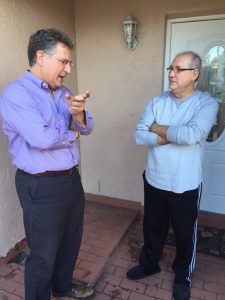 we tackle our problems the South Florida way," Garcia said in a statement.
"We had cafecitos and a lively discussion and then we all got to work, knocking on the doors of our neighbors and making plans to go back to Washington to fight for a better immigration system, a $15 an hour living minimum wage, and affordable college so our sons and daughters can get an education without the burden of tens of thousands of dollars in student loan debt."
A campaign statement said these "cafecitos with Joe" would be weekly.
Taddeo, seen here hosting a Garcia fundraiser in 2014,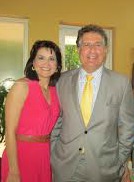 has been talking about some of these things. The difference is nobody's been really listening. Maybe because it's her fourth running after losing once to Congresswoman Ileana Ros-Lehtinen, a county commission race to Lynda Bell and, most recently, the governor's race, as Charlie Crist's running mate, in 2014.
Her best bet in the primary is to remind people of Joe's prior campaign's transgressions. And she knows that. Taddeo's campaign issued a strongly worded email, yet again beseeching money, when Garcia announced.
"Sadly the 26th District has instead endured a series of politicians who've put self-interest first, acted unethically, and at times even acted illegally," the campaign said in a statement earlier this month.
"It's time to turn the page. The communities of South Florida deserve better."
Read related story: Miami GOP draws first blood on Joe Garcia in FL26 race
It's also going to be the crux of Curbelo's campaign if Garcia makes it to the general.
Ladra is no fan of Curbelo, who has a secret list of clients he may still serve as a congressman (talk about access!). But it serves Joe right.
After all, he got into office on the headlines of former Congressman David Rivera's own campaign transgressions.
Karma works in politics, too.