It ain't over in Doral, Miami Lakes with mayoral runoffs
Posted by Admin on Nov 9, 2016 | 0 comments
If you, like Ladra, love elections and like to follow campaigns like sports teams,
then there is good news from Tuesday's election results: Two exciting local runoffs.
The mayoral seats in both Doral and Miami Lakes, where epic battles are being waged between colorful rivals, the excitement continues for a few more weeks while voters get to pick between the two finalists in each town.
In Miami Lakes, embattled on-again, off-again Mayor Michael "Muscles" Pizzi — who survived a federal bribery trial and fought tooth and nail to get his seat back — came in second place to Councilman Manny Cid, who fell five points short of winning the mayoral race outright. But Cid's 45% was still a double-digit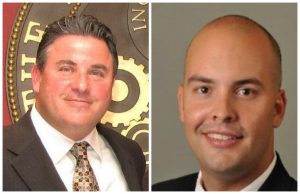 lead over Pizzi's 31%.
Both will now compete fiercely for the 23%, or 3,253 votes, that went to founding former Mayor Wayne Slaton.
"Our message resonated with Miami Lakes residents and it is clear that it's time for new leadership," Cid told Ladra late Tuesday.
We shall see about that on Nov. 29 when voters get round two.
The second exciting runoff is Dec. 13 in Doral, where founding Mayor JC Bermudez has forced current mayor Luigi Boria into a runoff. Bermudez is probably happier, however, about leaving his nemesis, Councilwoman Sandra Ruiz, in the dust.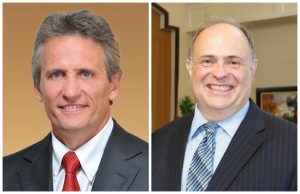 Bermudez had the most support Tuesday, with 46% of the vote. Boria came double-digits later with 33% and Ruiz barely competed with 20% — despite being a Democrat female in the one election when that should have counted the most.
Councilwoman Christy Fraga held on to her seat with 53% of the vote over two challengers who split the difference. But there will be a second race in the Dec. 13 runoff — between PTA activist Claudia Mariaca and Adriana Moyano, a marketing company owner. Neither secured 50% of the vote to replace Ruiz.
In the Lakes, both Councilmen Nelson Rodriguez and Tony Lama easily won re-election and newcomer Luis Collazo won the open council seat with 52% of the vote. Esther Colon and Nayib Hassan split the difference.