John Couriel opens campaign HQ next door to Rebeca Sosa
Posted by Admin on Jun 20, 2016 | 0 comments
John Couriel, who is running for state rep in the district vacated by Erik Fresen, is opening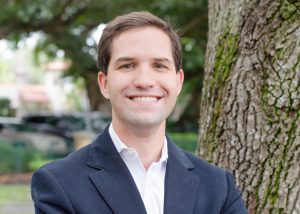 his campaign headquarters this weekend — in the Interamerican Bank building where Miami-Dade Commissioner Rebeca Sosa has her district office.
Couriel, who ran unsuccessfully in 2012 against Sen. Gwen Margolis (38 to her 62 percent), is one of two Republicans who is running in the District 114 primary. The other is Jose Pazos, who also ran for a House seat in 2010, but came in fourth and lost to State Rep. Michael Bileca. But Pazos hasn't raised a dime since January, and sources say some family care issues may have him withdraw his candidacy so it's likely that Couriel will win the nomination outright. Unless someone else qualifies before noon Friday.
Meanwhile, Couriel, an attorney who raised more than Margolis in 2010, has almost $168,000 in his war chest, which means he can afford nicer real estate than the InterAmerican Bank off 8th Street.
Whoever the GOP finalist is will likely face Democrat Daisy Baez in the November general in what many Dems hope is a turnable seat. Obama got just over 50 percent in 2012 and Charlie Crist beat Gov. Rick Scott in the district by a tiny margin in 2014, when Baez first went out and got 44 percent against an incumbent who outspent her two to one. She might have a primary, too. Alberto Santana has filed to run against her but is probably going to be largely ignored as she hones in on November.
Read related story: Jebby Bush leaves Pop to stump for John Couriel's House seat
This will be one of the most contested local races to watch.
Couriel's campaign HQ will open at 10 a.m. Saturday, June 25, at 1000 SW 57th Ave. in West Miami. Anyone who wants to volunteer is encouraged to stay afterwards and get to work.
And who knows who might make a cameo? Jeb Bush, Jr., had a fundraiser for Couriel last year. And Sosa lives only a few blocks away.