Juan Cuba is back with Dade Dems in time for Hillary
Posted by Admin on Mar 10, 2016 | 0 comments
Eight months 'til the general election and local Democrats decided that they need Juan Cuba is back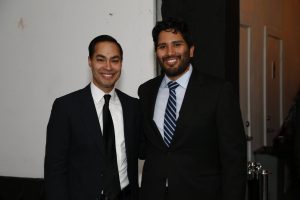 at the helm of the Miami-Dade party.
Cuba, who had served as executive director for two years before leaving in 2014 to be a political strategist for the Service Employees International Union, was back on the job this week — just in time to welcome Housing and Urban Development Secretary Julian Castro and Congresswoman and DNC Chair Debbie Wasserman Schultz at a pre-debate party Wednesday.
Because this is all about November.
"I'm excited to be back with the Miami-Dade Democratic Party. This is the most important election of my lifetime, especially with the Supreme Court hanging in the balance," Cuba told Ladra.
Read related story: Juan Cuba leaves Dade Dems for union job, doing the same
"I want to make sure we deliver a big margin of victory in Miami-Dade for the Democratic nominee, and that we are electing Democrats up and down the ballot," he said, although Ladra can't help but notice a dearth of any real, viable Democrat candidates in vulnerable seats like the one held by State Rep. Carlos Trujillo, whose district went to Obama in 2012.
But Cuba, who was sorta forced to run for office in that "No Free Rides" campaign the Dade Dems launched (unsuccessfully)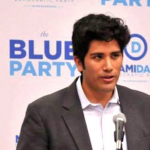 against GOP House incumbents, isn't going to run again after losing nearly 2 to 1 against State Rep. Jose Pepe "Selfie King" Diaz. He'd rather help increase voter participation from the big picture perspective.
He also promised that Dade Dems — who got involved in local government issues when the subsidy to the Miami Dolphins was first floated and then fought library closures and helped get Commissioner Daniella Levine-Cava elected in 2014 — would stay engaged in local politics.
"Even though the elections are nonpartisan, the candidates are not," he said.
Read related story: Dade Dems wage full House battle with 6 challengers
"Right now, you have elected officials who abuse anti-poverty funds and spend it on luxury development, people who want to cut services in low-income neighborhoods but have no problem providing subsidies to millionaires and billionaires," Cuba said, and Ladra can't help but think he's talking about the county mayor.
"There are efforts to privatize municipal services including our water supply, and inaction around transit and affordable housing that can help low-income families."
Yep. I was right. That's Carlos Gimenez to a T.
"We are going to apply our Democratic values to local issues and fight for working families," Cuba said.
And since Ladra is officially on Team Raquel (working with the mayor's opponent, Miami-Dade School Board Member Raquel Regalado), our tail is wagging. Because I think, by now, the Democrats — who had tried to get Miami-Dade Commissioner Jean Monestime to run — have given up on finding their own candidate for the mayoral race.
Welcome back, Juan!