League of Women Voters celebrate solar win, Dade turnout
Posted by Admin on Nov 15, 2016 | 0 comments
No matter how they feel about the presidential results of last week's election, the victory over the proposed and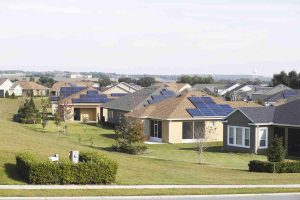 misleading solar choice amendment, which was soundly defeated, and the 72% turnout in Miami-Dade will be celebrated Wednesday when the League of Women Voters of Miami-Dade County gets together for a post-election gathering.
"I know that we are all dealing with the election results in our own way and within our respective organizations," wrote League President Susan Windmiller in an email Monday.
"However, we should take some comfort in knowing that the voter turnout in Miami-Dade was 72%! and that we defeated Amendment 1 re: solar energy, a real David v. Goliath victory!"
She also wants to focus on the impact that the presidential election results could have in increasing popular participation in politics. The non-partisan group, famous for its voter registration drives, also takes on policy issues and is currently focused on advocating campaign finance reform.
"The League believes that there is tremendous opportunity for engagement in democracy like never before and we very much look forward to working with you in the weeks ahead," reads the email announcing the post-election Cocktails and Conversation event, which begins at 6 p.m. Wednesday at Made in Italy in Wynwood, 10 NE 27th St.