Michael Gongora wants Senate seat left by La Gwen Margolis
Posted by Admin on Jun 24, 2016 | 0 comments
Former Miami Beach Commissioner Michael Gongora is running for the Florida Senate.
Góngora plans to qualify Friday to run in District 38 in the seat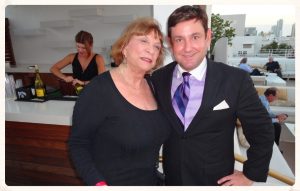 left open by the sudden, under-pressure retirement of Sen. Gwen Margolis.
The condo law attorney has stayed active after losing the mayoral race in 2014 to Philip Levine — who must be eating his heart out (everybody knows Mayor Ego wants to run for either senate or gov). Góngora sends a monthly email blast and in March urged his followers to vote no on the convention center hotel. He also supported the election of Commissioner Kristen Rosen Gonzalez last year.
In December, he was elected president of the Miami Beach Bar Association and created a pro bono law clinic.
And, even though six other candidates have been campaigning for weeks, at least (and five of those have qualified), Góngora  sort of goes into it as an immediate front-runner and de facto incumbent. Sure, State Rep. Daphne Campbell might also be considered incumbent-like, but she just went to No. 2 in this race, where the best candidate wins in August with a majority of the vote, even if that is 21%.
Góngora  also has something that no other candidate in the race has — local government experience in a district that has 15 municipalities from Aventura to Miami.
"I understand what local governments want and I understand the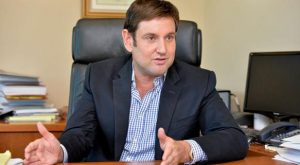 frustration with state government," Góngora told Ladra. "I've been there and I'm the most qualified of the candidates."
With condo associations under investigation for election fraud and residents calling on Tallahassee to have some kind of reform, Góngora could be an experienced voice on the issue. He told Ladra on Tuesday that he was also passionate about gun control, education and "bringing back the dollars.
"Our coastal communities give a lot of money to Tallahassee and it's dreadful how little state funding we get back for things like flood mitigation," Góngora  said.
Read related story: Will La Gwen's retreat cause more musical chairs?
Góngora was a city commissioner in Miami Beach for two terms, from 2006 to 2013 and got Margolis' endorsement both times, as well as for mayor in 2014. While she may wait before she gives her nod, chances are La Gwen — who is certainly not about to endorse any of the Haitians she disparaged, which forced her retirement announcement — will give Góngora her blessing.
The candidate released this statement:
"As your senator for District 38, I will work even harder and be more effective than as a private citizen or community leader.  It is not enough to keep raising vital issues to those currently in office, challenging them to fix broken systems and rethink ineffective policy. I will lead the charge for sensible, achievable victories in alleviating traffic and flooding, restoring quality and affordable education, and increasing jobs paying decent wages.  I will hit the ground running to keep Floridians safe and to implement achievable solutions to obstacles currently impeding Floridians from fulfilling their American Dream.  Our community and our State crave action not rhetoric and I vow to use my knowledge and experience to serve you effectively and with integrity."
A sole Republican also filed bank account paperwork for the seat on Wednesday but Allen Markelson doesn't stand a chance in a District that is traditionally and predominantly blue.