Perennial candidates may face off in House 115 Dem primary
Posted by Admin on Jun 20, 2016 | 0 comments
Looks like we may have a Democratic primary in the House 115 race between two perennial applicants.
Ross Hancock, who ran against Erik Fresen in 2012 and 2014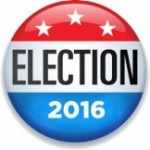 and for Coral Gables City Commission in 2013, has been running since January. Earlier this month, Jeffrey "Doc" Solomon, who has run for state House twice and for Pinecrest Village Council once, filed paperwork intending to run for the same seat.
They both want the chance to go up in November against Rep. Michael Bileca (R-Pinecrest).
The seat is one of those winnable seats that went for Charlie Crist for governor in 2014 and Alex Sink before him in 2010. It is the fifth most vulnerable-to-turnover House seat in Miami-Dade.
So… who is the Democrat with the best chance?
Solomon already faced Bileca once. After losing to State Rep. Jose Felix Diaz in 2010 (54 to 33%), he ran against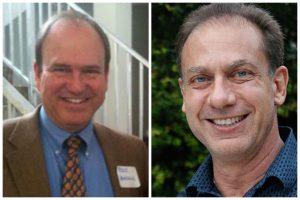 Bileca in 2012 and got 47 percent to the incumbent's 53. That's much more respectable, especially when you compare what they spent. Solomon raised and spent just over $75,000 to Bileca's $522,000. Yep, more than half a million went to defend that seat. Similarly, Ross almost sank Fresen in 2012, and probably scared him to death, by getting 49 percent of the vote to the incumbent's 51. And that was with less than $10,000 and zero Democratic Party involvement to Fresen's $265,800. But, yes, both men rode Obama's coattails.
Daisy Baez couldn't do as well with $252,000 and the full party throttle — getting only 44 percent of the vote against Fresen two years later. But that was an off year. She is expected to be the front runner in the open seat race this year now that Fresen is termed out.
Hancock, who did not do as well as an NPA in 2014 (with 3%), is an environmentalist who brands himself as an "independent Democrat." And he has decided to put his money where his mouth is this time. The marketing professional loaned himself $100,000 and plans to appeal to independents in a district that slightly favors Republicans (Mitt Romney won the district by 290 votes).
Read related story: Net worth up for lawmakers — Michael Bileca tops House
Solomon is a popular chiropractor. He was the set chiropractor on Miami Vice when it filmed here in the 80s, and serves on the Pinecrest Zoning Board. But he is starting late and, unless he's willing to loan himself some serious dough, could be playing catch up a month before absentee ballots drop.
Bileca, a strong campaigner and well-liked incumbent, will ultimately raise much more than either Ross or Solomon. He has friends like Jose Felix Diaz and Carlos Trujillo who are not facing opponents and will help him raise money. He has access to all their fat PACs.
So why fight it out at a primary at all? Wouldn't it be wiser to support one challenger? 
Solomon might be taller but Hancock has done better on Election Day. He has been researching Bileca for six months and carries a green, loose leaf binder with every committee and floor vote that Bileca has cast since 2010, tabbing some as "Grinch votes" that he says show Bileca to be "a man with a small heart." (Votes against school recess, HIV prevention, healthcare for the poor). He is the only one who speaks some Spanish, which is probably gonna go over well in a district where more than 55 percent of the 97,697 voters are Hispanic, many of whom are not voting for Donald Trump. 
Hancock even has the endorsement of the Florida AFL-CIO already. Apparently, Solomon missed the screening.
Maybe he should start earlier next time.