Philip Stoddard hangs on as South Miami mayor
Posted by Admin on Feb 10, 2016 | 0 comments
Incumbent South Miami Mayor Philip Stoddard was able to beat back a comeback attempt by former mayor Horace Feliu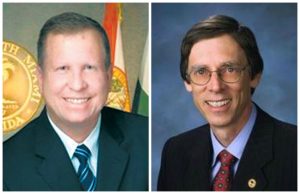 Tuesday night, winning the race with almost 53% of the vote.
A third candidate got 7.5% leaving Feliu — who served from 2002 to 2004 and 2006 to 2010 — with just under 40 percent, according to the early results released Tuesday night.
Commissioners Robert "Bicycle Bob" Welsh and Josh Liebman were both unopposed — in what seems like an electoral nod to the status quo — but Welsh won the vice mayor's position with 53% of the vote.
Stoddard, 58 and a biology professor at Florida International University, has been mayor for six years and campaigned on a drop in crime and the property tax rate as well as an increase in reserves.
Read related story: Former South Miami Mayor Horace Feliu wants his old job back
While Stoddard saw the police department as an asset to his campaign, Feliu, 61, made a case of some of the embarrassments the city has had in the beleaguered department. He also tried to capitalize on some discontent with the speed of some development in the city,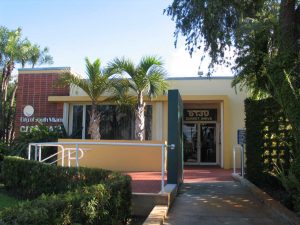 particularly of homes in the residential areas, and the potential sale of City Hall.
Feliu has a little gap in his service record because he was arrested a day before the 2004 election and charged with accepting an illegal campaign contribution. He was later acquitted in what seemed like an obviously politically-motivated case.
Maybe voters don't want to remember those days. Or maybe Stoddard got his message out to more voters. He outspent Feliu at least three to one. As of Jan. 29, the incumbent had a total of $10,195 in campaign contributions — including a check from Miami-Dade Commissioner Daniella Levine Cava — compared to $3,750.
Read related story: South Miami: Horace Feliu strikes first with email
The difference in votes was 194. That's because in a city of 6,833 registered voters, only 1,509 cast ballots Tuesday.
Voters also rejected Tuesday a city charter amendment that would have changed the election month for city races from February to March, for whatever reason.
The newly elected majority ought to do the right thing and make another ballot question to change the election from February to August or November to increase participation.
Of course, incumbents never want to do that.