Raquel Regalado set to fight anew for charter change, reform
Posted by Admin on Nov 11, 2016 | 0 comments
True to form, Miami-Dade School Board Member Raquel Regalado is not going to shut up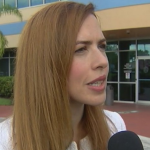 and go away just because she fell a bit short in her shot to become the first female mayor of Miami-Dade.
Conceding Tuesday night and thanking her supporters, Regalado vowed to continue to fight for Miami-Dade residents and against the special interests at County Hall. Looks like the reporters there missed the lead because she laid out specific goals that have not been reported in stories that, instead, speculate about her future aspirations.
Because just because she wasn't elected this time, doesn't mean she's going to stop representing us.
Regalado, who has already fought for us against the ridiculous courthouse tax referendum and in court to get back $9 million Mayor Carlos Gimenez gave to one of his top donors, said she was going to set her sights on charter changes that would hinder the abuse of power going on at County Hall and reform campaign finance.
Specifically, a change to have our elections supervisor elected by the people rather than appointed by the mayor and a referendum for campaign finance reform. Gimenez — who may have abused his power to provide the elections department with a replacement check after hours — spent somewhere around $10 million between his campaign account, his PACs and his multiple non-profits that we can't track. And much of that came from people and companies who do business or want to do business with the county.
Regalado told supporters Thursday that she was going to reach out to the Accountable Miami-Dade group that failed to get campaign finance reform measure on the ballot to talk about joining forces.
Read related story: Gimenez submits late night campaign check (10:20 p.m.)
These are serious issues that are about to be tackled by a serious woman with a serious track record of getting things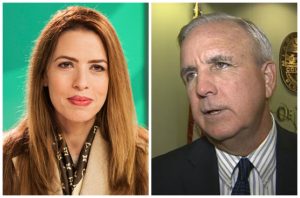 done. Yet reporters want to keep speculating about whether or not she will run for mayor of Miami next year to replace her termed-out father. This was a whisper campaign started by the Gimenez camp early on last year as soon as Regalado announced her intention to run for Miami-Dade mayor. She has said repeatedly that she is not needed as mayor of Miami but is needed at the county. Everybody has daddy issues but her.
Sure, it's possible she could run for the seat being vacated by Miami Commissioner Francis Suarez, who is running for mayor (again). That would provide her with a $103,000-a-year salary and perhaps keep her busy in public service for the next three years. But no way does she finish the term. Because if she can run for mayor of Miami-Dade again in 2020 as the front runner in an open seat why on Earth wouldn't she? 
On Wednesday, Regalado — who will be back on Cuban AM radio next week and Spanish-language weekend TV later this month — sent an email blast repeating her intent to continue fighting for the community and to pursue both ballot questions in near future.
"I will continue to fight for them, for you, for us. I will continue to promote our community's priorities. I will continue to watch what happens at County Hall and voice my concern and bring forces together to fight the special interests that have taken hold," Regalado wrote.
"In the coming weeks and months, you will hear from me again as I mount efforts to put measures on the ballot that will change our county government. We should elect our supervisor of elections, as they do in the other 67 counties in Florida. And we must pass campaign finance reform to ensure that the decisions at county hall are made in the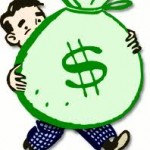 best interests of residents and not of special interests."
Ladra is still with her. Because those are both good ideas. Because we need to stick together and keep an eye on Carlos Gimenez.
And because this leadership in fighting for justice and this zest for transparency and pureness of process is what makes Raquel the best candidate for mayor in 2020.