Recount starts and gap closes in by-a-hair House 118 race
Posted by Admin on Nov 11, 2016 | 0 comments
Robert Asencio probably shouldn't put a deposit on a Tallahassee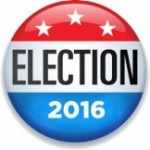 apartment just yet.
And Ladra bets David "King Nine Lives" Rivera is lighting a candle to Cachita right now.
Because the election might have been on Tuesday, but we still don't know who won the seat in Florida House district 118.
Miami-Dade Elections Supervisor Christina White was preparing Thursday to start a recount of the votes cast in the race, where Asencio, a retired Miami-Dade Schools Police lieutenant, had the longtime legislator and former congressman beaten by 68 votes when all was said and done on Election Day.
That's a difference of less than .25 percent, which requires an automatic recount.
But there were still 2,973 provisional ballot votes that had not been counted. And after the first batch of about 750 was counted Thursday night, Rivera gained 21 votes and closed the gap to 47. 
Read related story: Blue goes red, red goes blue in four flipped 305 seats
Provisional ballots are given to people who did not provide an identification or who weren't listed on the rolls or were listed as having voted already but insisted they had not so that elections officials could decide later if they were, indeed, eligible voters and valid votes. Officials go through them one by one to determine. Most aren't. Of the hundreds counted Thursday, only 30 were added to the final total.
If the rest of them to be counted Friday perform the same way as the first batch on Thursday, Rivera could gain another 60 or so votes and pull ahead.
But either way, the race will still be close enough to demand an automatic recount. That means that, starting Monday, all 65,000 or so votes will be fed back through the high-speed counter, which will spit out the under votes and over votes. An inside source told Ladra that there were somewhere around 5,800 over and under votes in the district. These are ballots in which the presidential race counted or the mayoral or senatorial races counted but this House race vote was not counted for one reason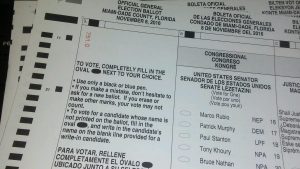 or another. Those will be reviewed individually in person by a canvassing board for "voter intent," White said.
"Sometimes, a person will circle an entire name instead of filling in the bubble," White told Ladra. "If someone circled Robert Asencio, then that vote will go to him. If someone bubbled in Asencio and then Xed it out and filled in the bubble for David Rivera, then the voter intended to vote for Rivera."
Recounts are becoming more and more common, she said, adding that she's overseen more than 15 since joining the elections department . That includes an Aug. 30 judicial race where all 268,000 votes had to be recounted. The result was upheld.
Read related story: David Rivera is baaaack — to his roots in state House race
White said she expects us to know who our new state rep is in 118 by the middle or end of next week. They will count absentee and Election Day ballots first while they retrieve the ballots that were used for early voting. That will take at least a couple of days, she added.
It looks like Asencio could have the upper hand. Hillary Clinton won the district by 56 percent, compared to 51 percent when Obama won it in 2012. Which means Rivera did extremely well in a district that only supported Donald Trump with 41%. But Ol' Nine Lives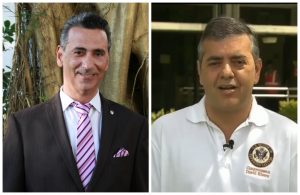 underperformed in absentee ballots. He needed a bigger margin of Republican mail-in ballots over Democrats — say 3,000 — before Election Day and he didn't get there.
But even if he newcomer pulls it off — and with less than $100,000 to boot — he may not last long. Republicans are going to make winning that seat back the No. 1 priority for the state. They are unlikely to let Asencio pass a single bill or bring a single buck back home.
"If he survives the recount, he may not even get a key to the bathroom," said Rivera, who is, conversely, one of House Speaker Richard Corcoran's BFFs.
Hmmmm. Maybe it would be better for the district — and Asencio's bladder — if the recount goes Rivera's way.