Red goes blue, blue goes red in four flipped 305 seats
Posted by Admin on Nov 9, 2016 | 0 comments
Both the Florida Democratic Party and the Republican Party of Florida will claim victories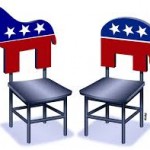 in Tuesday's election after several state seats switched colors.
In the 305, we had four seats flip — two in the House and two in the Senate.
Both House seats were open (one due to term limits and one due to ambition) and both went from red to blue. But the Senate seats were one up, one down, thanks mostly to redistricting that left both incumbents vulnerable to state reps that ultimately got the best of them.
The first of those is Sen. Miguel Diaz de la Portilla, who lost a negatively charged contest with 46% of the vote against State Rep. Jose Javier Rodriguez, who got 49%. The senior of the DLP political brothers, Miguel raised and spent more than twice as much as Rodriguez (that we know of). DLP's latest campaign finance report lists $937,000 in contributions compared to J-Rod's $479,000. Plus DLP had another $750,000 or so in two PACs (Floridians for Ethics in Judicial Elections and Foundation for Human Values). Nobody knows how much more he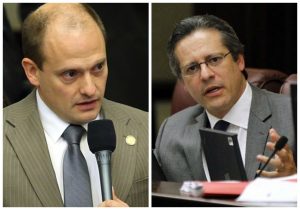 had in non-profits or secret non-existing PACs like the one that sent a mailer recommending Democrat candidates — and DLP and Sen. Anitere Flores in her senate race.
He should have stressed his track record as an independent moderate, reminding people not only about his single-handed murder of those outrageous guns on campus laws last year but also the fact that he created the required county commission super majority vote to move the urban boundary line. His message, which wasn't delivered effectively, should have been that he is in a better position to represent his district in a GOP majority Senate where he would be Big Man on Campus next legislative session. He tried to knock down Mr. Do Gooder and failed.
Meanwhile, J-Rod stuck to the ground game that helped him beat the younger brother, Alex Diaz de la Portilla, in 2012. The DLPs need to get back to basics. Knocking on doors and actually pressing the flesh is harder than recording robocalls and cute radio spots that use old Cuban sayings like a crutch. But it is also effective.
Maybe Miguel can do that when he runs for Coral Gables mayor.
Flipping the script on that race, but ending another political dynasty nonetheless,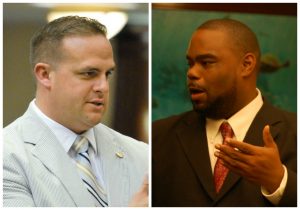 Democrat incumbent Sen. Dwight Bullard was rejected by voters who instead elected Republican State Rep. Frank Artiles to the position (51% to 41%). They must have been moved by the multiple mailers and TV and radio spots calling Bullard a terrorist sympathizer.
Andrew Korge might also want to apologize to the Democratic Party for causing some early primary damage to the cause.
Does this mean that Artiles can move back into his house in Palmetto Bay? We are going to hold him to his promises about beating back the MDX tolls and electing a sheriff in Miami-Dade.
But Ladra suspects that his victory is bittersweet, knowing that he left his House seat to a Democrat.
Robert Asencio could be this election cycle's unicorn, having won a Florida House seat with less than $100,000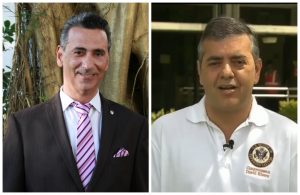 and proving that anyone can get elected. He and Daisy Baez were elected to the Florida House in districts 118 and 114, respectively. Asencio beat David "King Nine Lives" Rivera, who maybe has run out of lives, by a mere 45 votes to become a state rep. Even though Rivera outspent him by at least 3 to 1 and tried to label him as a "child abuser" based on an internal affairs investigation that was possibly taken out of context. Maybe it worked. Maybe Asencio would have won with a bigger margin had that child abuser thing not surfaced.
As of the latest campaign finance reports, dated through Nov. 3, Rivera had collected $272,000 in contributions (on top of a $50K loan to himself). Asencio raised $77,768 and loaned himself $11,650.
Daisy Baez had to spend a lot more to beat off Republican John Couriel as both vied for the open seat left by termed out State Rep. Erik Fresen. She spent $274,000 as of Nov. 3, but also had $118,000 in in-kind assistance,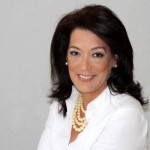 mostly from the Democratic Party. She needed it against the Couriel bank of $438,500, plus $60K in in-kind (maybe the state GOP ought to step it up).
Each had run before — Baez got a respectable 44% against Fresen in 2012, the same year Couriel lost to Sen. Gwen Margolis — so they each had campaign experience and some name recognition for newbies.
But Baez got just under 51% and a lead of 1,301 votes.
So, if we're keeping score, there was one switch from red to blue in our Miami-Dade delegation and one switch from blue to red in the Senate. But there were two switches from red to blue in the House for a net gain in the 305 of three Democrat flips.
That there weren't more is a big failure of the state and local Democratic Party because more seats were flippable. After all, someone you never heard of named Anabella Grohoski Peralta got 45% of the vote against Sen. Rene Garcia with less than $5,500 raised against his $190,000 spent through Nov. 3. And a guy named Patricio Moreno got 45% against State Rep. Carlos Trujillo after he spent $5,764 against the incumbent's $385K. Y un fulano Carlos Puentes, who got 45% of the vote against Jose Oliva, the next speaker, without raising a dime on a loan of $2,240. Oliva has spent $243,000.
Imagine how many more seats would have been flipped with more resources.