We've been robbed. Cheated!
The four biggest cities in Miami-Dade have elections next month without a single mayoral race. Not really anyway. The four frontrunners have zero or marginal opposition. That means there will be no debates, no conversation about the direction of these cities, no real choice for the voters of Miami, Miami Beach, Hialeah and Homestead.
Also the commission or council races and the charter questions on the ballots in those cities will suffer from the lack of any real mayoral contest, which is always the main attraction.
In Miami, Commissioner Francis Suarez is the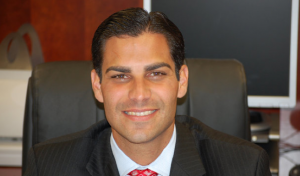 presumed winner after Commissioner Frank Carollo, who is termed out this year, failed to throw his hat in the ring. Everyone held their breath til the last minute on the qualifying deadine because Carollo was supposed to challenge Baby X. But many political observers speculate that his brother, former mayor Crazy Joe Carollo, le tiro la jarrita de agua fria by jumping into the commission race in Group 3 (more on that later), because it would be harder to get two Carollos on the dais and even if he did, then what? Yeah, sure, there are three others who qualified for the Miami mayoral race but none of them have raised any money or are considered real candidates, so they will go unnamed. Expect Suarez to get 93% of the vote.
In Miami Beach, former State Sen. Dan Gelber gets a free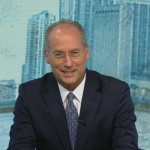 ride thanks to Commissioner Michael Grieco's self destruction with the secret PAC that he denied having anything to do with but that is now under investigation by a really selective State Attorney who has seemed to look the other way at far more egregious PAC problems (more on that later). Again, three others qualified, but, again, they will go unnamed because none has raised more than $6,000 (to Gelber's $500K-plus account) and their names won't matter after Nov. 7 anyway.
Read related story: Mystery Miami Beach PAC goes down, but new PAC is up
In Hialeah, Mayor Carlos Hernandez is apparently not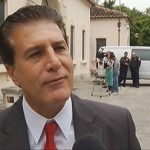 termed out, as an attorney for former Mayor Julio Martinez had argued in court, trying to boot the admitted loanshark and absentee ballot bully out of the race. Alas, a judge ruled with the city's warped thinking, which is that a half a term is not to be counted. Getting Hernandez off the ballot was the only way to get him out of City Hall. It was the only chance anyone had. There's a lady challenging him, but while she's very brave (her husband is a city employee), she stands zero chance of making a dent in the Hernandez election armor. That means that he can use more money earmarked for needy kids to give his needy staff vacations in Vegas.
And in Homestead, Mayor Jeff Porter — who has brought some stability to the county's fourth largest city after the last mayor was arrested for corruption — is automatically re-elected de-facto after nobody dared oppose him.
Yawn.
If it hadn't been for Annette Taddeo's win last month over former State Rep. Jose Felix "Pepi" Diaz in the Senate 40 race, this would be the most boring local election year ever.
Not that I don't like Porter or Baby X or even Sen. Gelber (notice I didn't include Carlitos because Ladra does, indeed, dislike the Hialeah hoodlum). Those three are all fine gentlemen with good track records, it seems, so far anyway. But I miss the process by which ellos se destacan. I want them to lay out their ideas and defend their positions and plans. You should too.
This just handing them over the seat seems like a bad idea.
It's also a terrible reflection of our community that we didn't have more qualified people vying for these important posts.
read more