Cedric McMinn kicks campaign off with a bang of backing
Longtime Democrat activist Cedric McMinn, the public outreach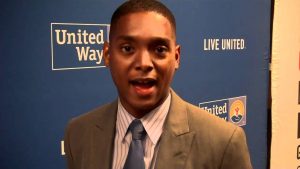 director for Miami-Dade School Board Member Dorothy Bendross-Mindingall, is running for state rep to replace Rep. Cynthia Stafford, who is termed out next year. And he's got Stafford's blessing.
Stafford is one of the many heavyweight hosts for McMinn's kick-off campaign event Thursday. Bendross-Mindingall is also on the host committee, naturally. It would be weird if she wasn't.
Others on the committee in formation (aren't they all?) include Sens. Oscar Braynon II and Jose Javier Rodriguez, State Reps. David Richardson and Nick Duran, North Miami Councilman Alix Desulme, former Sen. Dwight Bullard, former South Miami Commissioner Brian Beasley, former Hallandale Beach Commissioner Alexander Lewy and a smattering of lobbyist/consultants like Ron Book, Jose Fuentes and Chris Norwood.
It's an impressive list of endorsements for a first-time candidate — and there's a guide for giving to the campaign. Hosts write checks for the $1,000 maximum contribution, "supporters" spend $109, "young professionals" are urged to donate $50 and the student discount is steep, for $20.18.
That's how wide McMinn's expected support base will be in a district that is predominantly black and Democrat and poor. It includes sections of Miami, Hialeah, Miami Gardens and Opa-locka.
He must have been 12 when he started volunteering for local, state and national political campaigns, including Mindingall's, Braynon's, Kendrick Meek's (congressional and senatorial), John Kerry's (2004) and Barack Obama's (2008 and 2012). It was just a matter of time.
"Our campaign will be hopeful and will focus on strengthening our public education system, advocating for good paying jobs and sustainable businesses, and working hard with stakeholders for safer and cleaner neighborhoods to live, work and play," McMinn said in a statement earlier this month when he filed. "I look forward to walking door to door to meet and listen to the residents of District 109."
Based on the strength of the host committee,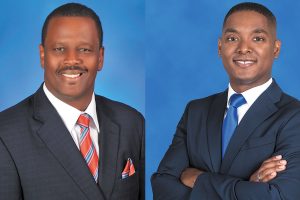 Ladra will say that former State Rep. James Bush III, who has run for everything from congress to leadership at the UTD and lost a bid last year to get on the Miami-Dade School Board, is going to face another uphill battle. If each host at McMinn's shindig gives the suggested $1,000 contribution, the kid starts off with at least $25,000 raised the first month. Bush has only raised a little more than $1,000 since January.
Bush served in that same district two separate times. He was first elected in 1992 and termed out in 2000. Then, he returned in 2008, but left two years later to run against Congresswoman Frederica Wilson (he lost).
Oh, maybe that's why he doesn't have the heavyweight host committee.
read more