Former State Rep. Jose Felix "Pepi" Diaz is nothing if not a formidable fundraiser.
Everyone expected the Senate District 40 race to be expensive and Ladra even suggested it could be the most expensive Senate race in Florida history. We'll have to wait until the final campaign finance reports are submitted weeks from now, but so far it looks like at least $5.5 million has been spent so far on TV and phone banks and so many mailers. Some days, there were eight pieces in our mailbox. Eight!
Maybe it will be $6 million plus by the final tally.
Is that a record? Can anyone tell me?
Diaz, a Republican golden boy who lost this heated battle in an upset against perennial loser Annette Taddeo Tuesday (51% to 47%) spent more than three times as much as the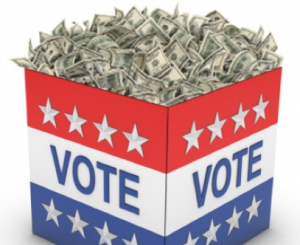 victor with a whopping $4,283,911 between his campaign account and his two PACs, Rebuild Florida and Leadership for Florida's Future, in his bid to jump from one chamber to the next. That includes $651,694 in in-kind donations — mostly for polling, research and staff — from the Florida Republican Senatorial Committee because the GOP was just as desperate to keep the seat as the Dems were at taking it back.
And that is just as of Sept. 21, the last date on the last filed report. When the last reports are in next month, illustrating the flurry of expenses on the last five days, that number could easily be closer to $5 million.
But let's just keep it at $4.2 mil for now. That's $4,283,911 for a total of 20,985 votes, which comes out to $204.14 per vote. Again, so far. That number is only going to go up.
In comparison, Taddeo, spent a total of about $1,286,032 between her account and her two PACs, Fight Back Florida and the Florida Democratic Legislative Campaign Committee. That also includes at least $274,213 in in-kind donations from the Florida Democratic Party for things like research and polling and campaign staff. Divided amongst the 22,649 who voted for her Tuesday, that comes out to $56.78 a vote.
Much of the spending went to the
What does this tell us? This tells us that Team Taddeo was able to do more with less and that the people on that team, which include Ashley Walker, Christian Ulvert, Carlos Odio and, I believe, Raul Martinez Jr., should be banking on the next campaign they work on. That is, if they don't have Senate jobs by now.
It also tells us that Pepi Diaz could spend up to $200 or more per vote if/when he runs for Attorney General. He's going to put those fundraising skills to the test.
read more